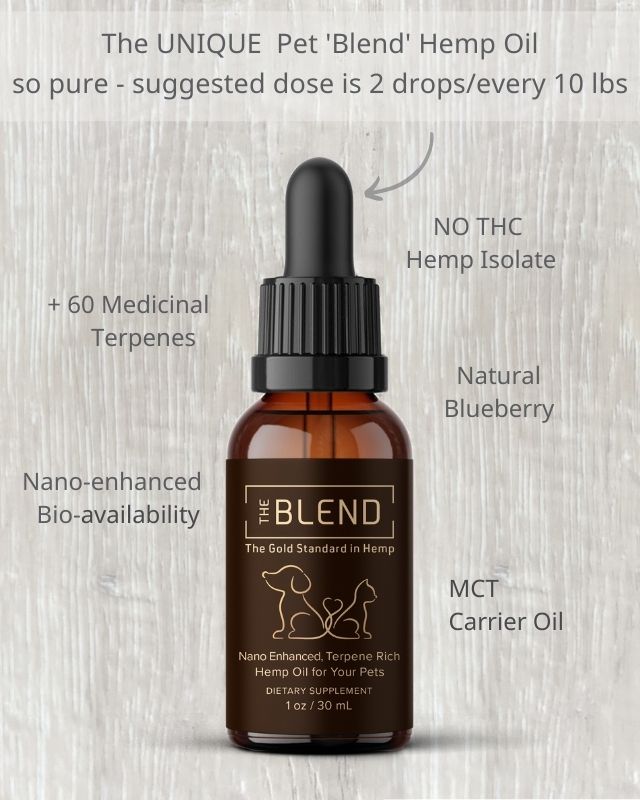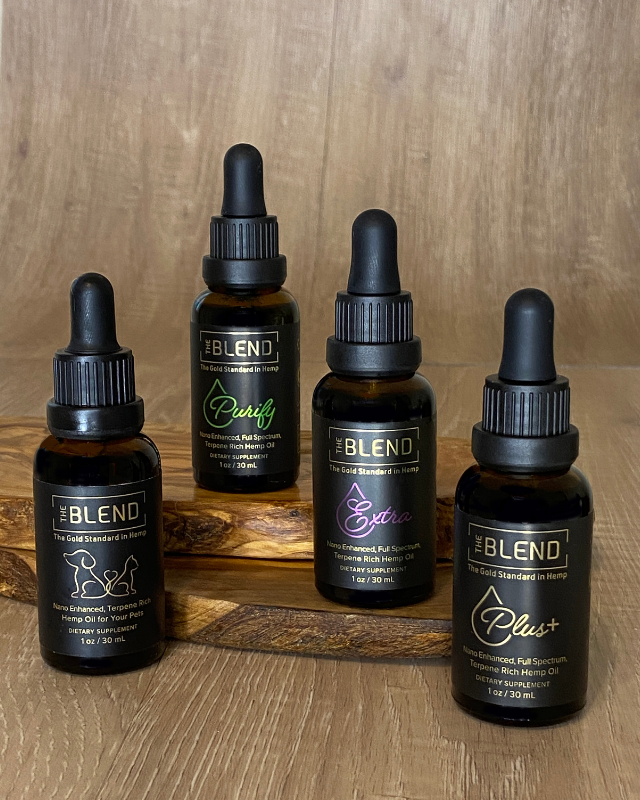 Why You'll Love it
The ultimate goal of taking any health supplement, even for your furry best friend, is helping them achieve Homeostasis (when their system reaches a stable, healthy state and is functioning at optimal level), this is where inflammation, stress and anxiety are naturally regulated and under control.
The Blend 'Pet' Hemp Oil was created with this same Holistic Healing approach.
The 'Pet' Hemp Oil differs from the other 'Blend' Hemp Oils in 2 ways: 
a) it does not contain even trace amounts of THC (pets should not have any in their delicate system)
b) it does not contain additional nutraceuticals, only natural blueberry for the antioxidant and health benefits and flavouring.
Dosing, well 'micro-dosing' actually, for 'The Blend' Pet Oils is 1-2 drops per 10lbs.
Micro-dosing is possible due of the clean extraction, exceptional quality and addition of medicinal terpenes.
The synergy of all this, blended together, is why this is the one of the most efficient, yet economical per dose, Pet Hemp Oils on the market.
For best results, consistency is key, what you're looking for is  small and consistent shifts in your Pets' health (small shifts tend to be more long-lasting).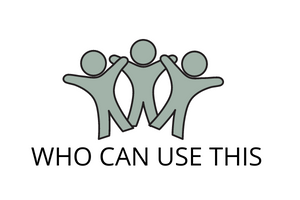 Any pet (mammals) that may be anxious or struggling and could be helped by a healthy immune system and a reduction of inflammation.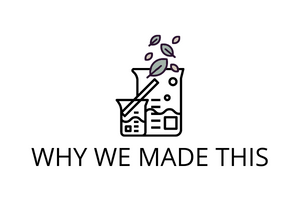 We LOVE Hemp.
and we most certainly LOVE our Pets!
There is a need for a safe, clean Hemp Oil that is MORE than just an isolate.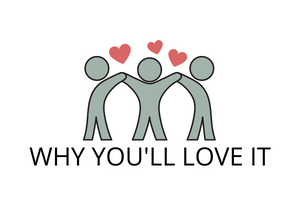 We know you want a Hemp Oil that you can trust, from someone
you can talk to, so here we are, with a product we are confident you'll love.
WHAT'S INSIDE THE BLEND 'PET' HEMP OIL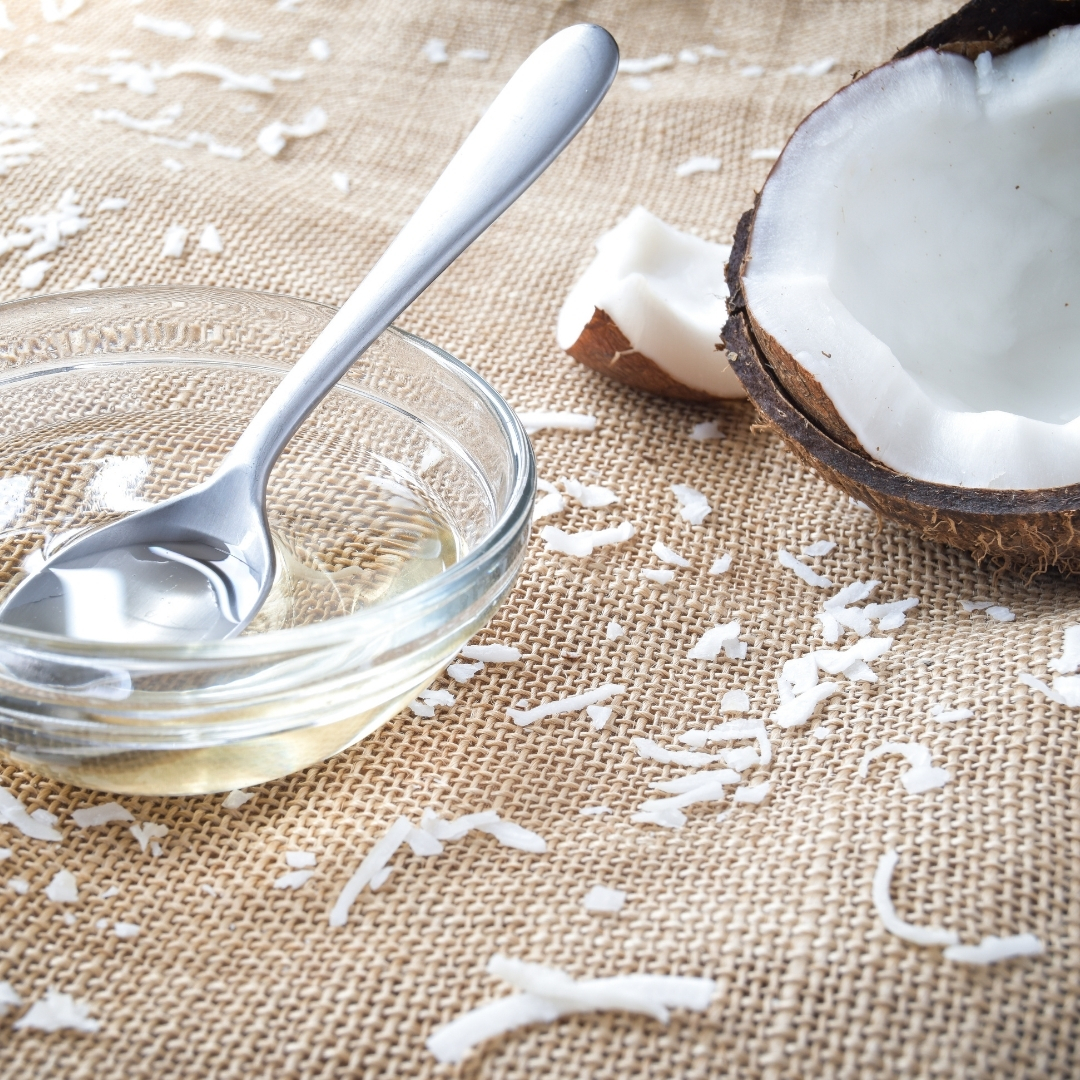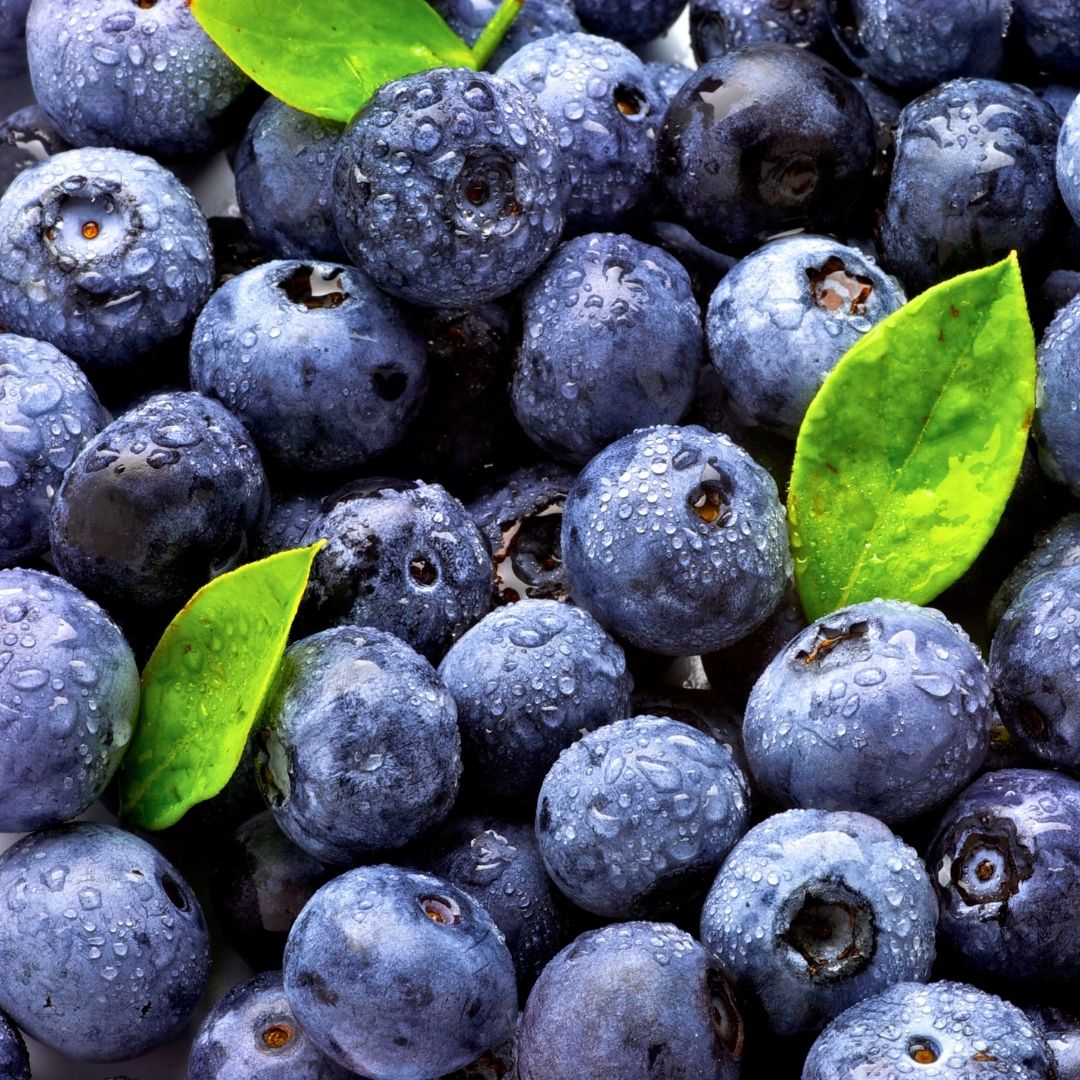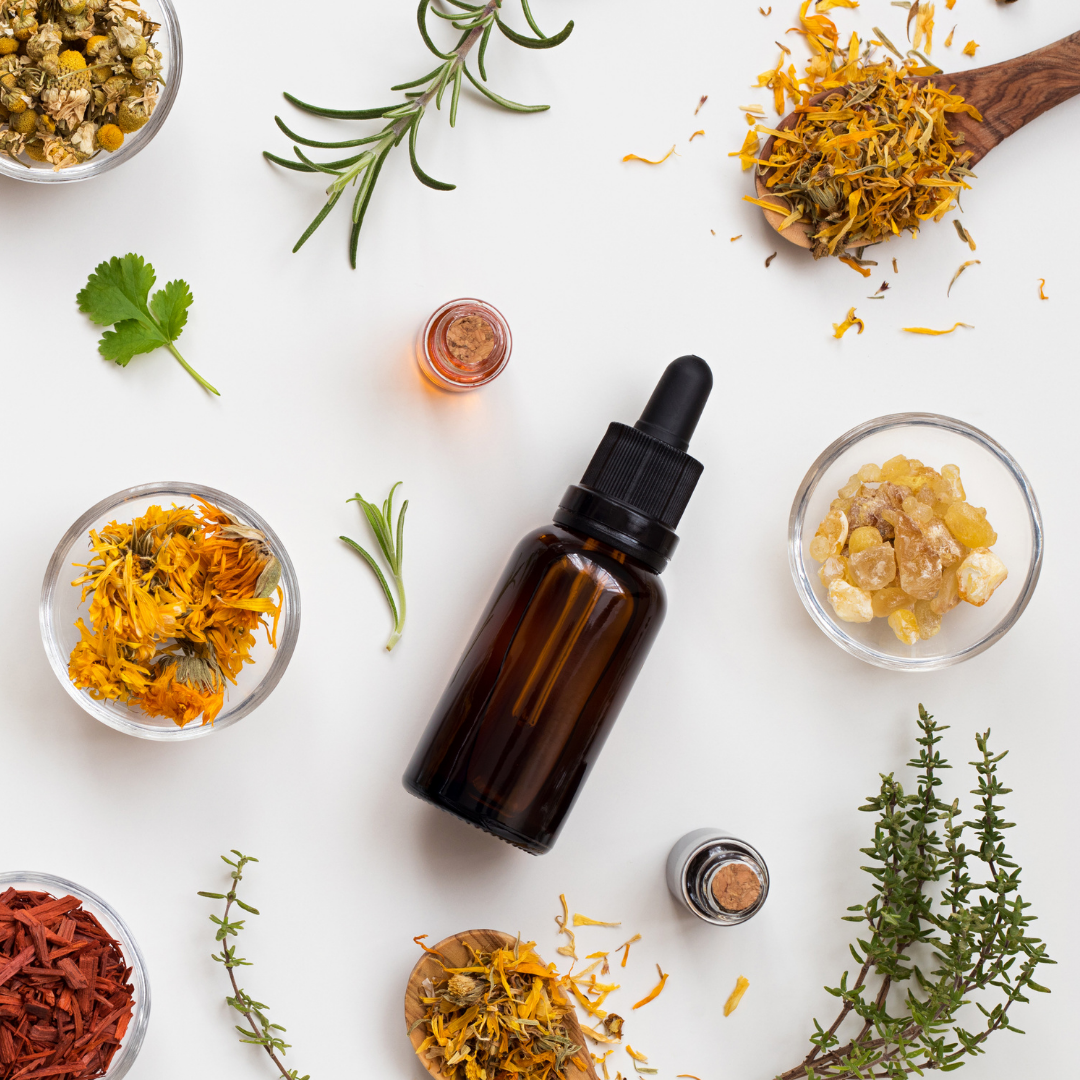 100% NATURAL INGREDIENTS
Clean-extracted Isolated Hemp Oil
with Natural Blueberry
? one dose is 1-2 drops per 10lbs 
---
 30ml / 1oz Bottle
INGREDIENTS: Isolated Hemp Oil, Natural Blueberry, 60+ Medicinal Terpenes, MCT Oil
How to use The Blend 'Pet' Hemp Oil
Adding drops to your pets food or treats is easy

Dose = 1 – 2 drops per 10lbs weight 
1-2 times/day with food or treats
consistently, every day
Let's look at the Ingredients…
ISOLATED HEMP
Clean extracted isolated hemp provides the full value of this anti-inflammatory cannabinoid, without a trace of THC (which pets should not have in their system)
60 MEDICINAL TERPENES
Terpenes are fragrant volatile compounds that act as the plant's natural immune system, protecting it from bacteria, natural predators and environmental stresses.
They help your body much the same way!
Terpenes play a large role in CBD's medicinal and therapeutic effectiveness.
They enhance the effectiveness of CBD by reducing inflammation and calming the central nervous system.
Terpenes assist in bringing the body to homeostasis
The powerful healing 'Entourage Effect' happens when a cannabis/hemp product contains a combination of ALL compounds that are naturally present in the plant.
'The Blend' contains over 60 added terpenes
NANO/LIPOSOMAL
'The Blend' Hemp Oil is nano emulsified to break down molecules into very small and stable particle sizes. When taken sublingually (under the tongue), nano particles are rapidly absorbed by your cells and utilized by the body.
This results in an effective dose that is up to 5x more effective than other brands
BLUEBERRY
– antioxidant
– protects against free radicals and inflmmation
– vitamin C and K
– suports immune system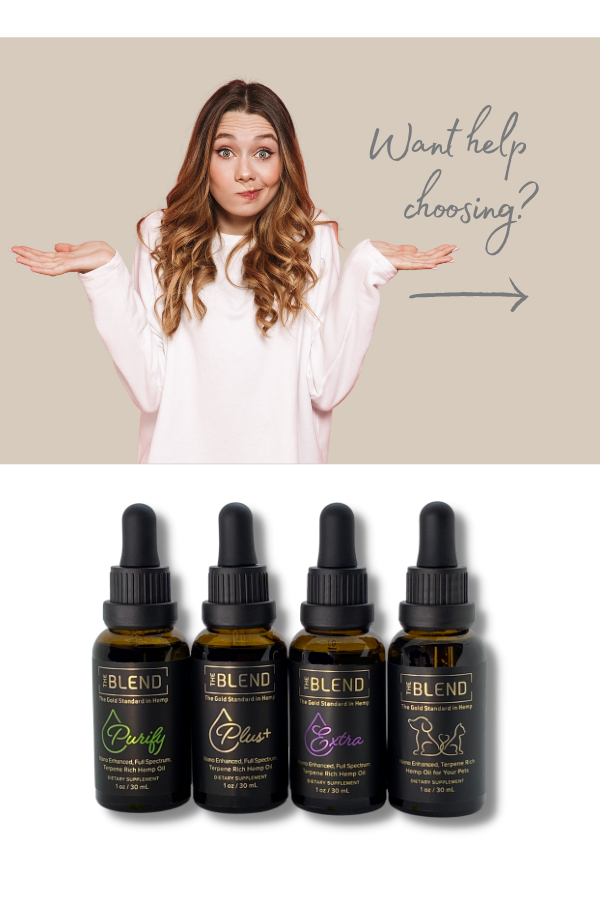 100% Natural – Guaranteed!
What are you putting in your body?
Look at the labels…
Does your Hemp Oil contain terpenes?
Are there additional Drivers/Neutraceuticals?
Is it Nano/Lipisomal (small bio-available molecules that are easily absorbable)?
You can TRUST 'The Blend' products to be safe, clean and pure!
You've got my PROMISE!
Debbie
a little back story…
In 2016, a good friend, and now business partner Lesley, and I met with some amazing professional product formulators. ??‍??‍?
Both of us, being in the Healthcare space (and completely insane about all-natural products), discussed how difficult it was to find clean & natural products we could 100% stand behind.
So what did we do? 
We created them.
Every product formulation has been perfected, then thoroughly tested by friends, family and clients until everyone loved it. 
I am extremely proud and fully stand behind each of these unique, amazing, life-changing products!
Thank you for your support
Debbie